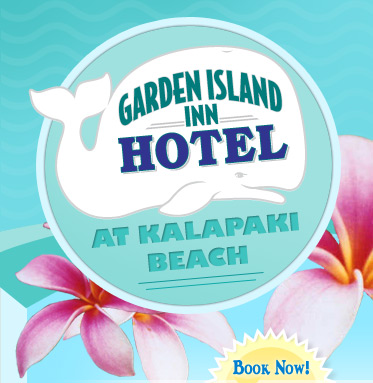 Toll-free: 800 648 0154 Reservations:
808 245 7227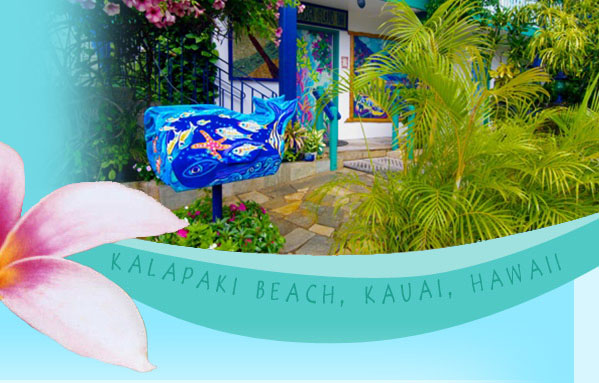 Reviews of The Garden Island Inn Your affordable vacation accommodation by lovely Kalapaki Beach, with easy access from the Lihue, Kauai airport.
Frommer's Best Beaches Kauai

Kalapaki is the best beach not only in Lihue but also on the entire east coast. Any town would pay a fortune to have a beach like Kalapaki, one of Kauai's best, in its backyard. But little Lihue turns its back on Kalapaki; there's not even a sign pointing the way through the labyrinth of traffic to this graceful half moon of golden sand at the foot of the Kauai Marriott Resort & Beach Club. Fifty yards wide and a quarter mile long, Kalapaki is protected by a jetty, making it very safe for swimmers. The waves are good for surfing when there's a winter swell, and the view from the sand -- of the steepled, 2,200-foot peaks of the majestic Haupu Ridge that shield Nawiliwili Bay -- is awesome.
Read more on frommers.com »
---
About Kalapaki Beach, Kauai

"There may be no more peaceful beach on all of Kauai than Kalapaki Beach. From its calm breezes to its moderate temperatures to its kid friendly waves that make it one of the most inviting swimming beaches anywhere, Kalapaki Beach beckons you to come and experience it.
"The crescent-shaped beach adjacent to the palatial Kauai Marriott opens up to the crystal blue waters of Nawiliwili Bay and the Hoary Head Mountains beyond, as well as the Kauai Lagoons--40 acres of freshwater tropical lagoons that serve as a sanctuary for exotic wildlife.
"When you're not swimming, you can enjoy surf lessons, catamaran cruises, beach volleyball, bodysurfing, windsurfing, boogie boarding, or a round of golf at Kauai Lagoons championship golf course. After all that activity, nothing is quite as enjoyable as drifting off to sleep under an umbrella on our beautiful sandy beach. Ahhhh."
Reprinted from dukeskauai.com
---
The Ultimate Kauai Guidebook


"This pretty and colorful inn (all doors and art on the walls are original art pieces) located near Kalapaki Beach in Nawiliwili, is spotlessly clean with lots of nice touches around the place, such as fresh flowers, free use of their boogie boards, snorkel gear, beach mats and daily maid service... The staff exudes the aloha spirit..."
---
Frommer's Kauai - Garden Island Inn

Frommer's Highly Recommended!
"This bargain-hunter's delight is located 2 miles from the airport, 1 mile from Lihue, and within walking distance of shops, restaurants and a beach just across the street. The spacious rooms are decorated with island-style furniture, bright prints, original artwork on the walls and fresh tropical flowers (grown right on the grounds). Each unit has a hand-painted entry door of an island plant (palm trees, orchids, and so on) and contains a fridge, microwave, wet bar, TV, coffeemaker, and ocean view; some have private lanais, and the suites have sitting areas. The grounds are filled with flowers and banana and papaya trees (and you're welcome to help yourself to the fruit at the front desk). This is the kind of place where old-fashion aloha is still practiced. Owner Steve Layne offers friendly service, lots of advice on activities (the entire staff happily uses their connections to get you discounts), and even complimentary use of beach gear, golf clubs (a course is nearby, as are tennis courts), barbecue grills, and coolers. 'If we have it -- they can borrow it,' Steve told me. Guests are encouraged to stop by the office for cookies and coffee and to 'talk story.' If they are booked, ask about their two-bedroom condo nearby..."